Can't see the images below? View this message in your web browser here.
To unsubscribe please use this link to remove your subscription.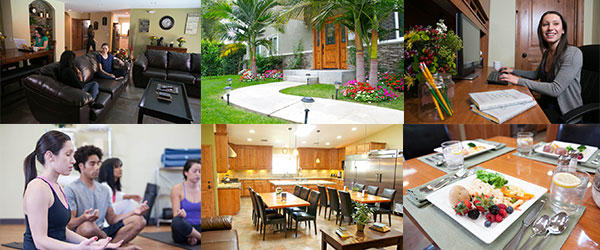 "Every 15 minutes, one American dies from an unintentional drug overdose, most due to prescription drugs."
Several prescription drugs have mind-altering properties and for that reason, it's the most commonly abused substance by Americans 14 and older. Classes of prescription drugs include opioids, central nervous system, depressants and stimulants.

If you or a loved one has been prescribed the classes of prescription drugs below, take small steps to ensure your prescribed drugs are closely monitored, secured and dispose of when expired or unused.
| | | |
| --- | --- | --- |
| Opioids | Central Nervous System Depressants | Stimulants |
| Fentanyl (Duragesic®) | Pentobarbital Sodium (Nembutal®) | Dextroamphetamine (Dexedrine®) |
| Hydrocodone (Vicodin®) | Diazepam (Valium®) | Methylphenidate (Ritalin® & Concerta®) |
| Oxycodone (OxyContin®) | Alprazolam(Xanax®) | Amphetamines (Adderall®) |
| Oxymorphone (Opana®) | | |
| Propoxyphene (Darvon®) | | |
| Hydromophone (Dilaudid®) | | |
| Meperdidine (Demerol®) | | |
| Diphenoxylate (Lomotil®) | | |
"Every day, more than 2,000 teenagers use a prescription drug to get high for the first time."
Protect your Teen from Prescription Drug Abuse
Communication:
Talk to your teen and educate them that taking prescription medication without a doctor's supervision can be as dangerous and potentially lethal as taking illicit drugs.
Safety Measure:
Keep medication out of sight in your home and educate fellow Parents and family members whose homes your teen visits that the medicine cabinet, cupboard or drawers are not where prescription drugs are meant to be stored.
Inventory:
Constantly take inventory of your prescription in your home and pay close attention to the quantities.
Discard Unused Medication:
Safely disposing expired or unused prescription medication is a critical step in protecting your teens. This decreases the opportunity for your teens or their friends to abuse your medications.
Offering a variety of treatment programs that allow each client to receive the individualized care they deserve, The Discovery House works with other professionals and therapists to provide a full continuum of care.
Simply call 855.982.9519 or click

---
Visit our website www.TheDiscoveryHouse.com
and learn more about:
7133 Darby Ave. Ste. A Reseda, Ca. 91335